Tonight at The Haunt Rob finally got his zombie wings. A winnar is he! Also, a winner is me, 'cuz I'm getting a shirt out of the deal (as soon as my size comes in).
Even though Draven isn't doing Dark Odyssey on Wednesday nights anymore (so there wasn't a proper goth night [though the barkeep did play some goth music from his ipod]), I still dressed up: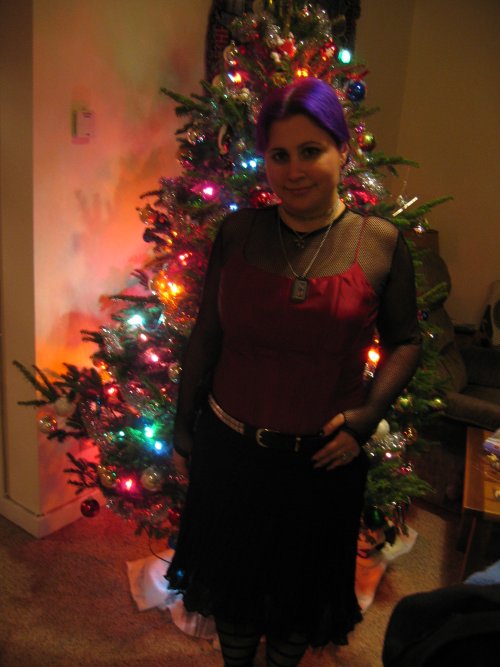 I don't feel much like a weekender 'cuz I wore all but the corset (instead, I went with a t-shirt) to work- I don't think I could have dealt with a corset all day. Also, I doubt my co-workers would like having to put up with even weirder ensembles out of me (I'm lucky I can get away with fishnets and purple hair without more than the odd glance my way).